The World's Lowest Power OCXO
Low Power. High Performance.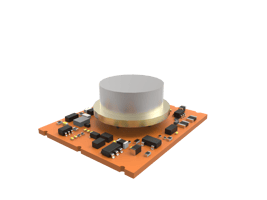 Key features include:
200mW steady state power

<500mW start-up power

-125dBc/Hz @ 10Hz phase noise

0.5ppb/g acceleration sensitivity

CMOS and Sinewave outputs
Bliley's LP-SG Low Power Crystal Oscillator Series offers excellent frequency versus temperature in a compact package for applications where size and power are a concern. The LP series achieves low startup power while maintaining a fast warm up of less than one minute.
Not only does the LP-SG OCXO provide excellent start-up and steady state power capabilities, it also offers superior phase noise and acceleration sensitivity.
Instantly receive the full datasheet by completing the form provided.
We're excited to take your low power application further!