The World's Lowest Power OCXO
Low Power. High Performance.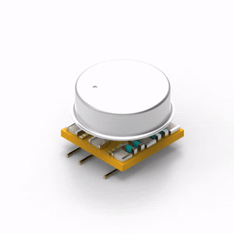 Key features include:
135mW steady state power

350mW start-up power

-125dBc/Hz @ 10Hz phase noise

0.5ppb/g acceleration sensitivity

Miniature Half-DIP Package
Our low power line offers the highest performance that is expected from a Bliley part, but with a power budget that is a fraction of standard OCXOs. The excellent low power capabilities, combined with the new DIP8 package design, make the LP-N a head-spinner for our competitors.
"The industry standard DIP8 package size will allow us to be a drop in replacement for our customers that are seeking even lower power or phase noise than what their current low power OCXOs are offering,"
-Greg Rogers, VP of Products.
Not only does the LP-N provide excellent start-up and steady state power capabilities, it also offers superior phase noise and acceleration sensitivity.
Instantly receive the full datasheet by completing the form provided.
We're excited to take your low power application further!