The Internet of Things and Wireless Connectivity Make Big Data Possible
A study of Fortune 1000 companies revealed that 48.4% of the organizations surveyed are achieving measurable results from their big data investments with 80.7% of executives characterizing their big data investments as "successful." Nearly half of these leading firms have started projects using big data and, as a result, are seeing a reduction in expenses.
Are you looking for a way to use big data to gather better insights into your organization's performance and opportunities to improve ROI?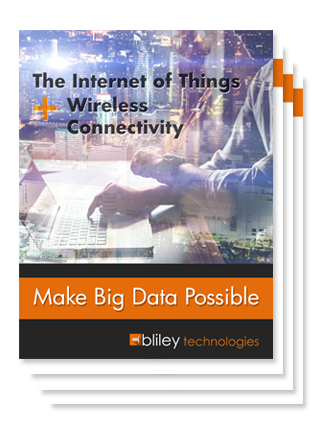 Check out our infographic on how IoT and wireless technology are helping organizations use big data to analyze their performance and create change.
Learn about:
The intricate web of the IoT ecosystem
The explosion in IoT devices
Which wireless protocol is leading the way
How IoT feeds the big data machine
How can your organization use IoT and wireless technology to take advantage of big data analytics? We want to help you answer that question.
Get instant access to our infographic "The Internet of Things and Wireless Connectivity Make Big Data Possible" when you fill out the form on the right. >>>