How To Improve Crystal Oscillator Performance (Without Sacrificing Cost)
Are you paying too much for your quartz crystal oscillators?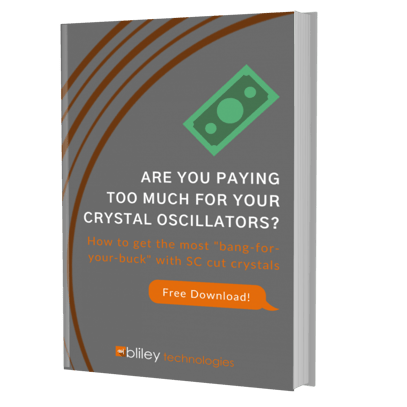 Too many people fall victim to paying more for their crystal oscillator performance than necessary. The crazy part? It can often be traced back to one single reason... the type of crystal used inside the oscillator.
In this free eBook you'll learn:
Why the crystal in your oscillator may not be providing the most "bang-for-your-buck"
The main performance differences between AT and SC cut quartz crystals
Should you be using an AT cut or SC cut crystal?
2 hidden problems with AT cut crystals
And more...
Just enter your first name and email in the form provided and your eBook will be on the way!