Hydra - Passive Isolation OCXO Oscillator
Shake. Rattle. Roll.
Hydra Key features include:
0.050 PPB/G acceleration sensitivity

-100 dBc/Hz dynamic phase noise @ 10 Hz (10 MHz nominal frequency)

> 1 KHz passive isolation

Shear mode isolation at 35 Hz

Axial mode isolation at 85 Hz
The Hydra passive isolation OCXO is specifically designed for high vibration environments where dynamic phase noise performance is paramount.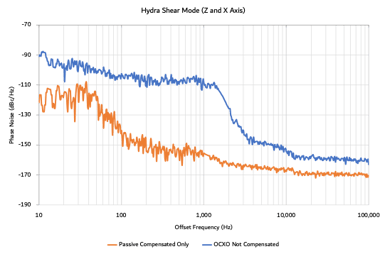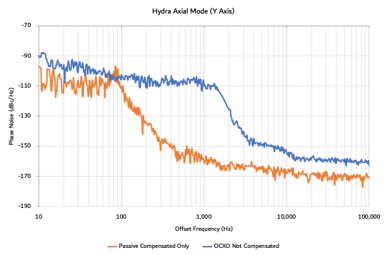 Hydra can provide up to 100x improvement in acceleration sensitivity over standard oscillators.
Request a quote for a custom solution and volume pricing
Best Phase Noise
Good Phase Noise

$1,900

USD

$1,199

USD