Atlas 1PPS Datasheet Download
GPS Disciplined Oscillator (GPSDO) for GPS and GNSS Applications
Atlas 1PPS Key features include:
Holdover stability: ±10 PPB
Phase noise @ 10 Hz: -123 dBc/Hz
ADEV (@ 1sec): 5E-12
Start-up / Steady-state power: 0.25W / 0.35W
Output: RF and 1PPS Two-way serial communications
Dimensions: 1.6"Lx1.4"Wx0.6"H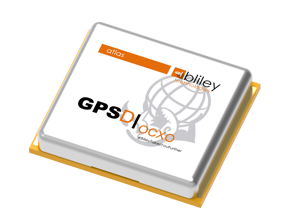 Atlas 1PPS is specifically designed to take applications with a focus on GPSDO technology further than ever before. Atlas will work great in a variety of applications including:
GPS Denied Network Synchronization
Low Probability of Intercept (LPI) and Low Probability of Detection (LPD) Communications
Battlefield Networks
Autonomous and Semi-Autonomous System Timing
Weapon System Synchronization
Of course, Bliley has applied its 85+ years of oscillator experience to make Atlas 1PPS one of the best performing GPS Disciplined Oscillators on the market today.
Instantly receive the full datasheet by completing the form provided.
You may also be interested in our AtlasIG series GPSDO oscillator.
We're excited to take your GPS and PNT applications further!