SHAKE. RATTLE. ROLL.
The Poseidon 2 is the worlds highest performance g-compensated OCXO.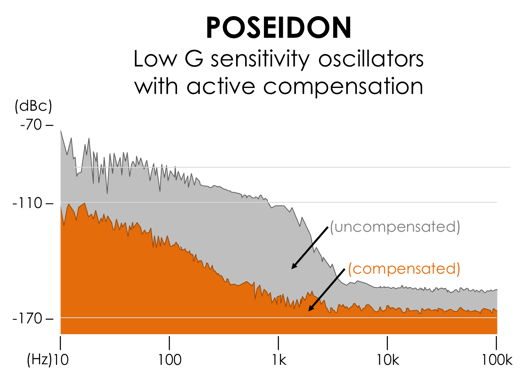 Designed for demanding vibration environments the Acceleration Sensitivity is as low as 0.007 PPB/G for all 3 axis of vibration. For applications requiring superior noise performance out to 1MHz offset, Poseidon 2 is well suited for: Ground Mobile, Airborne, and Shipboard environments.
In addition, this product offers excellent temperature stability in a modular package. The Poseidon 2 series offers customizable output frequencies betwen 5 MHz and 130MHz.